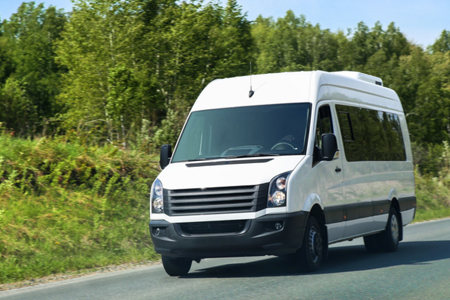 Are you looking for an affordable 10 or 12 seater van rental? If yes, then you have come to the right place. At Holiday Car Rentals, we are Caledon's leading van rental service provider. We have a wide range of cars, vans and SUVs to ensure you have a memorable trip. Whether it's a business trip or a family vacation, we will help you select the best vehicle to meet all your traveling needs. Our staff offers a wide selection of rental vehicles including small economy cars, mid-sized and full sized sedans and passenger vans that will be perfect for your holiday, sports team, or business needs.
With many years of experience in the car rental industry, you can rely on Holiday Car Rentals to deliver a top quality rental experience. So, find a great car rental deal, book your model rental car, and let us give you true value for money.
Well-Maintained Van Rental At Affordable Prices
From luxury sedans, hatchbacks to 10-12 passenger van rental in Caledon, we have them all. We make sure that all our vehicles are well-maintained and offer you comfortable riding experience. Our professionals also offer car rental service from Toronto airport. If you are going out with your family, then hiring a 8-10 seater van rental is the best choice for you.
10-12 Passenger Vans
8- 12 Seater Vans
At Holiday Car Rental, our car rentals are a perfect yet temporary replacement for your personal vehicle that is down and parked with a mechanic for repairs and spare replacements.
Why Us?
We keep our cars simple and our prices low – there's better things to spend your money on!
The Holiday Car Rentals Difference
Simple, clean, automatic and reliable cars
No age limits
Basic insurance
Unlimited, go anywhere KMs
Cheap airport transfer
Mechanical roadside assistance
Experienced drivers
Call Us Today To Book A Rental Van in Caldeon!