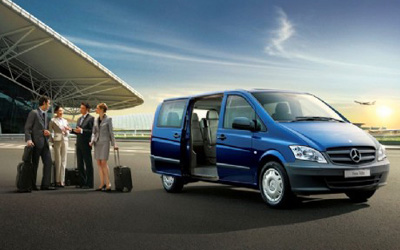 Traveling is fun, but it can be exhausting — especially when flying with an entourage. At Holiday Car Rentals, we make it easy for you. When your group arrives at Toronto Pearson International Airport, we can have our 10 -12 seater van rental ready and waiting. You don't have to worry about filling hotel shuttles or looking for a cab. All you need to do is grab your luggage, sit in the car and hit the road. You can either call us or book an airport van rental online.
We strive to give our clients with excellent quality service every time. Our professionals make sure you have a well equipped and maintained van at your service. With many years of experience as a leading airport van rentals service provider in Toronto, we know how to meet the expectations of our clients.
Visit our online car rental quotes and book instantly.
Passenger Vans of All Sizes
8-Passenger Vans
10-Passenger Vans
12-Passenger Vans
Exceptional Customer Service
Along with providing top quality van rentals throughout Toronto, our friendly staff leaves no stone unturned when it comes to exceptional customer service. Our aim is to help you create memories and great experiences. When you book a van from Holiday Car Rentals, you can rest assured of getting high quality services at affordable prices.
Our mission is to provide you with a top quality experience, so you can enjoy your trip and refer us to your friends and family. Our 10-12 airport van rental services in Toronto are designed to make sure your whole crew ride together and have fun. Whether you are traveling for business or pleasure, our convenient Airport Van Rentals will save you time and money. We get you well maintained vans with plenty of legroom and space for luggage.
For more information about our Airport Van Rental Services in Toronto, call at 905-455-1113.