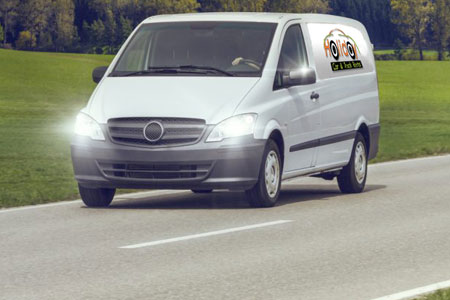 Do you need a rental car or van for your upcoming vacation, business or family visit? If yes, you have landed at the right place. Holiday Car & Truck Rental is your local van rental company that is proudly renting luxury cars for trips, tours, and airport driving services for individual and group travels. We are in service from past many years and provide high-quality 10 or 12 seater van rental in Toronto. Whether you are looking to schedule a business visit or a pleasure trip, our professionals will guide you for hiring the best vehicle for your personalized needs.
Holiday Car & Truck Rental ensures that you get access to an affordable and reliable 10 passenger van rental in Toronto. With our wide fleet of sedans and compact cars, we are an ideal choice for all your daily and long term car rental options. If you are renting a car for the first time, need not worry. We are here to guide you with all prerequisites that need to be fulfilled to get access to a rented vehicle.
Get Great & Amazing Deals At Affordable Rates
From luxury sedans for corporate travels to large SUV's for family vacations, we have them all. Our fully equipped car rental is a great option for exploring the entire of Canada. We offer a convenient and comfortable airport car rental service from Toronto Airport. Our well-maintained inventory of 8 seater van rental ensures that you not only save money but also enjoy a comfortable travelling experience.
10-12 Passenger Vans
8- 12 Seater Vans
At Holiday Car Rental, our car rentals are a perfect yet temporary replacement for your personal vehicle that is down and parked with a mechanic for repairs and spare replacements.
What Makes Us Stand Apart?
Our goal here is to make your rental process both simple and enjoyable right from the start. Our professionals are determined to make your vacation or business trip a breeze with the right 10 passenger van rental in Toronto. To reduce your hassles and to save time, we offer an online car reservation service where you can book a car rental just by sitting at home. Moreover, we also accommodate your personal vehicle in case, you want to leave right from our place.
Call Us Today To Book A Rental Car & Van!