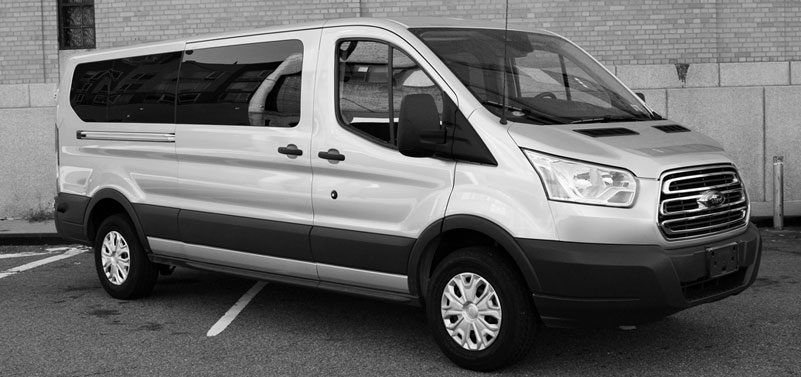 12 Passenger Van Rental – Make Your Next Road Trip A Breeze
Whether you are traveling with your family members or college roommates, there is nothing better than having a road trip – except, all your fellow travelers may not fit in your compact car. Booking a 12 passenger van rental in advance may solve this issue.
Traveling in a large group of people can be quite expensive, especially when the budget is tight. When it comes to road trips, large groups can easily rent a 12 passenger van from 'Holiday Car Rentals' as well as save a lot of traveling expenses by sharing the costs for the rental and gas. These spacious vehicles are designed to make your road trip much more enjoyable, flexible and most importantly, affordable.
The passengers will have enough room for their luggage and they will no longer have to fight over arm rests or leg room. Such vehicles come with an equipped CD player which will keep the passengers entertained for hours. Since the entire group will be together in one vehicle, there will be no hassles in making decisions over pit stops with two or three more vehicles.
Driving a van does not have to mean you have to compromise with power and speed. Our Ford E-350 Clubwagon gives you enough space, speed and power to make your next road trip an experience to remember.
Here are some reasons why you should book a 12 passenger van for your next group excursion:
Reduced Costs
A12-passenger van can transport twice as many passengers as a minivan, and does it with more efficiency, saving you a a huge amount of money on fuel.
People Management
It can be extremely stressful to coordinate a group vacation. Not only you need to pen down the route but also ensure that your fellow passengers are capable of making it to that destination. With a 12 passenger van rental, the mis-communications, frustrations and lost time can easily be avoided.
Team Building
Have you ever thought that a high passenger capacity vehicle for your next group excursion is a perfect opportunity for on-the-road bonding? Traveling in separate vehicles makes it impossible to create an atmosphere of fun and joy. A spacious van provides you a networking space especially crucial for corporate and sports teams.
Holiday Car Rentals is a reliable company dealing with Car Rental Brampton. Since there is a very high demand for 12 passenger van rentals, we suggest you reserve in advance to avoid any frustrations at the last moment. You must be thinking that a roomy vehicle often experiences unexpected price hikes especially during the holiday season. At Holiday Car rentals we try to provide competitive rates on specialty vehicles even when there is a very high demand.
Holiday Car Rentals is confident in their ability to fulfill all reservations.
Back To Home