Renting a car can be a convenient and flexible option for various situations, from short-term travel needs to long-term arrangements. Long-term car rentals, in particular, offer a range of benefits and considerations that individuals and businesses should weigh before making a decision. In this blog post, we will explore the pros and cons of long-term car rentals, helping you determine if it is the right choice for your specific needs.
Pros of Long-Term Car Rentals:
Flexibility and Convenience
Long-term car rentals provide you with the freedom to use a vehicle for an extended period without the commitment of ownership.
You can choose from a wide range of vehicle options, from economy cars to luxury models, based on your preferences and requirements.
It allows you to customize the rental period to suit your specific timeline, whether it's months or even a year.
Cost Savings
Long-term car rentals often offer discounted rates compared to daily or weekly rentals, making them more cost-effective for extended usage.
You can avoid additional expenses associated with vehicle ownership, such as maintenance, insurance, registration fees, and depreciation.
No Ownership Responsibilities
With a long-term rental, you are not responsible for maintenance and repairs. The rental company takes care of routine servicing and necessary repairs, reducing your stress and financial obligations.
Access to Newer Models
Long-term rentals often provide access to newer car models equipped with the latest features, safety technologies, and improved fuel efficiency.
You can enjoy the benefits of driving a well-maintained and reliable vehicle without the hassle of ownership.
Cons of Long-Term Car Rentals
Limited Customization
Unlike owning a car, long-term rentals may restrict your ability to modify or personalize the vehicle to your liking.
You may have to adhere to certain usage restrictions or limitations imposed by the rental company.
Continuous Expense
Although long-term rentals may offer cost savings compared to ownership, the expenses are ongoing, as you pay for the rental throughout the agreed-upon period.
If you have unpredictable usage patterns or anticipate not needing a car for the entire duration, it may be more cost-effective to explore alternatives.
Insurance Considerations
While rental companies typically provide insurance coverage, it's important to review the terms and conditions to ensure you have adequate protection.
You may need to purchase additional insurance coverage or verify if your existing policy extends to long-term rentals.
Limited Mileage and Usage
Long-term rentals often come with mileage restrictions. If you anticipate extensive driving, you may need to negotiate higher mileage limits or consider alternative options.
Make the most of your long-term car rental experience with these tips. When you find yourself in need of a car for an extended period, look no further than Holiday Car Rentals.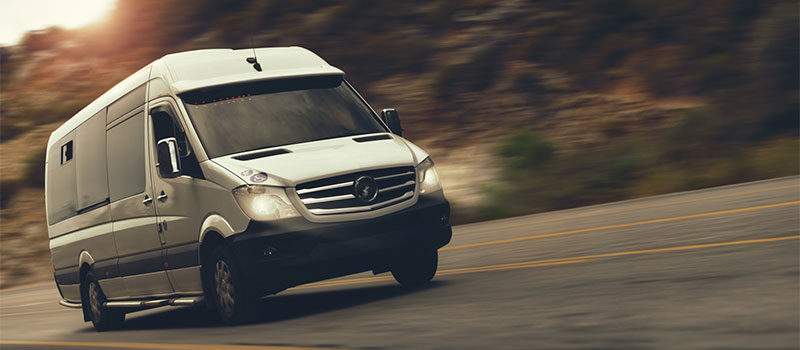 Are you planning a group trip with family or friends? If you need a spacious and comfortable vehicle, consider renting a 9-12 seater Mercedes Sprinter from Holiday Car and Truck Rental.
Our Mercedes Sprinter vans are perfect for group travel, with comfortable seating and ample cargo space for luggage and equipment. Whether you're planning a road trip, a family vacation, or a corporate outing, the Mercedes Sprinter can accommodate your needs.
Here are some of the features of our 9-12 seater Mercedes Sprinter vans:
Spacious interior: The Sprinter's high roof provides ample headroom, while the wide body design offers plenty of space for passengers and cargo.
Comfortable seating: The Sprinter's seats are ergonomically designed for maximum comfort, with adjustable headrests and armrests. Plus, the air conditioning system keeps everyone cool and comfortable during hot summer days.
Advanced safety features: Our Sprinter vans are equipped with advanced safety features, including lane departure warning, collision prevention assist, and crosswind assist, to help ensure a safe and smooth ride.
Entertainment options: The Sprinter's multimedia system includes a large touchscreen display, Bluetooth connectivity, and a premium sound system, so you can enjoy your favorite music, podcasts, or audiobooks during the trip.
At Holiday Car and Truck Rental, we offer flexible rental options to meet your needs, whether you need a van for a day, a week, or longer. Plus, our vans are regularly serviced and maintained to ensure reliable performance and safety.
If you're interested in renting a 9-12 seater Mercedes Sprinter for your next group trip, contact Holiday Car and Truck Rental today. We'll be happy to answer any questions and provide a free quote based on your specific requirements.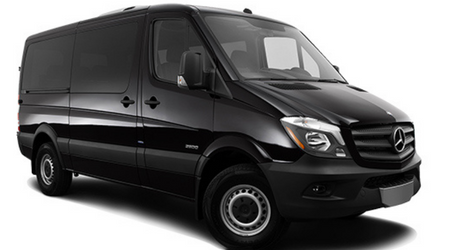 If you're planning a holiday with a large group of family or friends, one of the most important things to consider is transportation. You need a vehicle that can comfortably accommodate everyone and their luggage, while also being safe and reliable. That's where the 9-12 seater Mercedes Sprinter comes in.
At Holiday Car Rentals, we offer a wide range of vehicles, including the popular 9-12 seater Mercedes Sprinter. Here are some reasons why you should consider renting a Sprinter for your next holiday:
Comfort and Space
The Mercedes Sprinter is one of the most spacious vehicles on the market, with room for up to 12 people. It's perfect for large families, groups of friends, or even corporate events. Everyone can travel together, comfortably and without feeling cramped.
Safety
Safety is always a top priority, especially when you're transporting a large group of people. The Mercedes Sprinter comes equipped with a range of safety features, including anti-lock brakes, stability control, and airbags. It's regularly serviced and maintained, ensuring a safe and reliable ride.
Convenience
Renting a 9-12 seater Mercedes Sprinter is incredibly convenient. You don't need to worry about coordinating multiple vehicles or relying on public transportation. You can travel together, stick to your own schedule, and explore your holiday destination at your own pace.
Cost-effective
Renting a Mercedes Sprinter can also be a cost-effective option. You can split the cost of the rental and fuel among the group, making it much cheaper than everyone paying for their own transportation. Plus, you'll save money on parking fees and other travel expenses.
Versatility
The Mercedes Sprinter is a versatile vehicle, suitable for a wide range of activities. Whether you're planning a road trip, a camping adventure, or a weekend getaway, it can handle it all. It's also great for corporate events, airport transfers, and other group activities.
At Holiday Car Rentals, we pride ourselves on offering high-quality vehicles and excellent customer service. Our 9-12 seater Mercedes Sprinter is a popular choice for families, groups of friends, and corporate clients. Contact us today to book your rental and experience the comfort, safety, and convenience of the Mercedes Sprinter for yourself.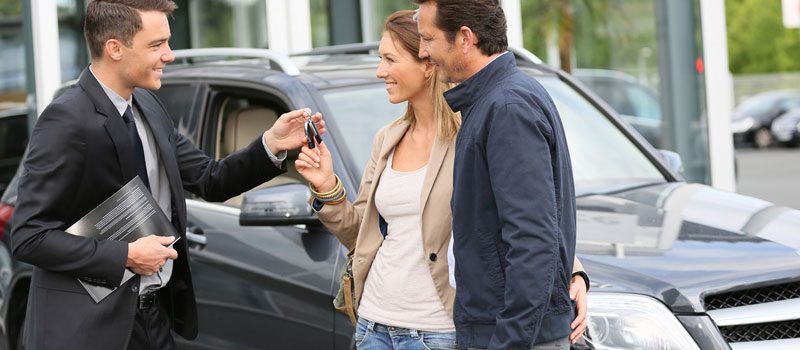 Planning to buy a car or rent a car for your trip? The tiresome part of having the car is to save fuel while you drive the car and handle the expenses. Whenever you plan to have a car, everyone thinks of saving as much fuel as one wants. Learn more about the efficiency of the car and save bucks on your fuel so that you can go more in less.
Accelerate Smoothly
The best way to save fuel is to keep the limit to 50 km per hour- a steady limit. Add a little patience to your driving and stay at 50 km per hour to save fuel for your car.
Accelerator Push
In order to avoid the gear change, you must not push down the accelerator too hard and create a mess for yourself. And, an automatic car does a better job to get this done.
Air Conditioning
Fuel can be saved by turning off the air conditioner in the car while driving the car. Avoid the usage of this system and keep the windows open to have air circulation.
Tyre Pressure
If the tires have less pressure in them, then the car needs more fuel to pull the car on. Therefore, have the tire pressure checked regularly to make sure that you can save a lot more on fuel.
Unnecessary Weight on Car
When you have an unnecessary weight on the car, then the car uses a lot of fuel to go ahead. Therefore, remember not to clutter the vehicle with unwanted objects to avoid wastage of fuel.
Service
Get the car service as soon as possible. Schedule the appointments and keep the car up to date to waste fuel consumption. Change the oil in the car to make sure that the vehicle has the right requirements in order to use less fuel.
Looking for the best car rental service in the city? Contact the experts and professionals at Holiday Car Rentals today. They have experience and skills in working with top-class services.

If you have ever rented a car, you're sure to have experienced one of the regular vehicles enlist tricks or shams – if you knew it.
How regularly have you just followed through on the feature cost that shows up after you look for and select your vehicle? We will danger speculation and say that you haven't. How would we know this? Since it's scarcely ever the full expense of the rental after you have added basics and additional discretionary items. Beneath, we talk about the common scams to pay a unique mind to help set aside your money and make you a sharper customer!
Mandatory Insurance Fee
You will hire a car, and the specialist at the work area expects you to pay a required protection expense. You consider the big picture and at last approve of that since protection is fundamental, correct? You must be aware of the mandatory insurance fee in advance.
Rental Car Overdue
You've been tackling your work with a vehicle that you leased for a couple of days. It is Sunday, and you need to restore the car. As you offer back the keys and sit tight for them to check the vehicle, they present you with a receipt that has an extra amount mentioned on it than you anticipated.
Vehicle Delivered To Your Door And Stolen
The lawbreakers are not genuine vehicle rental organizations but rather criminals who promote vehicles for lease on sites. The costs are a lot lower than the ones at a standard vehicle rental organization. Such countless individuals turn casualties by attempting to get a decent arrangement – particularly when they're keen on driving the vehicles for a more extended time.
There are countless other scams that you need to be aware of at all times. Moreover, if you are looking for safe car rental services in Toronto, Holiday Car Rentals is the ideal place you must count on.

It is usual for you to feel intimidated if you are renting a car for the first time, but of course, you need not worry about what you should follow. This article contains and answers all your questions. With our knowledge, we aim to provide you with the best deals and offers. Also, we have efficient solutions for pickup and drop off facilities.
With us, you shall enjoy a flawless experience with Holiday Car rentals. So, let us explore more.
Before renting a car, you may fill up your details and have a word with our professionals at Holiday Car Rentals.
Remember to read the Terms and Conditions carefully and be aware of all your rights and responsibilities.
Now, think about your pick up time and place as well as the return time and place. They are crucial parts of your reservation, and thus you have to be careful about it and make sure to make no mistake.
We have provisions for all kinds of rental needs- whether it is for your holiday, or airport pick up and drop, or you need a car for a reason within the state.
When you set out to pick up your reserved car, make sure to have your reservation number, a valid driver's license, as well as an available credit card.
Next, you must inspect the car to ensure that it is up to your satisfaction. And do it before you take up the car and drive off for your work. Inspect the vehicle in and out-of-the exterior, the interior as well as the glass.
Lastly, it would help if you remembered to fuel the car before dropping the car off at the nearest gas station.
To avoid any hassles on the date of reservation, try to reserve your car a few days before so that you are well planned.
Are you looking to rent a car? Reach out to Holidays Car rental Service Provider today!

Various people imagine that its supportive to rent a vehicle, particularly when on a journey for work or during family ventures. It is moreover rational to rent a vehicle when your own special has been under fix for a specific time period. In any case, there are moreover negative impressions as for vehicle rental. To decide this conflict, here are a couple of points of interest in vehicle rental that can empower you to pick which choice is dynamically sensible.
Get a vehicle for extraordinary events
You can get a vehicle you prerequisite for a specific occasion or situation. There are express conditions wherein enrolling a specific vehicle is crucial. Recruiting rental vehicles causes you out effectively in this circumstance.
Vehicle upkeep
Try not to stress over the upkeep work, some rental organizations, only more cutting-edge models have been used for their rental organizations. By abusing this offer, it will give better mileage, particularly on expanded outings. This is unquestionably inspiring news for the people who guarantee more settled vehicles.
Vehicle of your decision
You can get in every way that really matters any vehicle you need. Possibly you have yearned for driving either unequivocal vehicle. Or of course, perhaps you are pondering either vehicle since it suits your requirements at the present time.
Great assistance
It doesn't have any kind of effect where you travel with your rented vehicle, whether or not you experience a slowdown. On the off chance that by chance this will happen the organization from where you leased the vehicle or other vehicle, will supplant that with the other at zero expense.
Cost
The cost of renting a vehicle is a modest quantity of what you'll spend when buying your own vehicle. Nowadays, buying another vehicle isn't ratty. Also, obtaining an exchange vehicle can be such a wagered sometimes. Renting cars should not cost every one of you that much. Besides, they are the more practical decision in case you are less required to drive vehicles continually.
Looking for reliable and affordable car rental services? Holiday Car & Truck Rental is the best place to bank on. Visit our website today!

Billions of people choose the rental car rather than selecting the local bus to travel. This is because it gives you the freedom and comfort of driving on your own. The industry has expanded over the year and continue to grow by exceeding the expectations of the clients.
Sometimes, the people get confused over they should rent a car or not. If you get into such a situation, then here are listed the three conditions in which renting a car can be the ideal option for you.
Special Occasion
Wedding days are hectic, and all you want is to take care of everything without getting worried about it. Renting a luxury vehicle to attend a marriage of close friends or relatives allow you to handle the gifts and other material carefully.
Vacations
When the plan for a vacation, you will have luggage with you which you can't handle in public transport. Moreover, public transport is not often available at the time when you plan to go. Rental vehicle prevents missing your bus or train. Additionally, the public buses go through the long routes picking and dropping the travelers that is just wastage of your time.
Long Road Trip
Would you prefer to sit in cramped space for a 6-8 long journey? If no, then prefer a rental car. Renting a bigger vehicles means to stay comfortable and enjoy the sights. Whether you are with your family or friends, you can stop your vehicle anywhere to take rest or having lunch or dinner.
The majority is a rental car allows you to go anywhere and any time of day or night. At Holiday Car Rentals, we offer a comprehensive range of car rental services in the GTA. Feel free to call us and book an affordable, yet luxury car on rent for your upcoming tour or trip.

Looking for a rental car is one of the most challenging tasks. Everyone wants a car that should be cheap and ultimately comfortable. When you search for the car rental, you either go online or follow the recommendations. Well, whatever you choose to go with, you must know everything about the car rental company. Complete information can prevent the car rental scams and other issues.
In most cases, people get a better booking on a car with discounted offers and forget the necessary things. Here is a list of your rights when hiring a car on rent.
Excess Waiver Insurance
A car rental company may try to sell extra products and services along with your car rental. Among all these, the excess waiver insurance is the one that protects from the payment that you would have to pay if a car is stolen or damaged. So, you have to consult with your car rental company about the excess waiver policies.
Take Photos If The Vehicle Is Damaged
To avoid the unnecessary damage charges, you should check your vehicle when pick-up. If you find any damage, then capture it in your camera. It also helps you to avoid the dispute or claim if you are wrongly charged in rental car damage.
Fourteen Day Rule
If a rental company make any damage claim, you should make a query with the company within fourteen days.
Payment Through Credit Card
Always prefer to pay your car rental payment through the credit card. If you make the credit card company severally or jointly liable for any contract or misrepresentation by the trader, it protects the consumer.
So, if you are looking for reliable car rental services in Toronto, reach out Holiday Car Rentals. We specialize in providing excellent cars with the lowest price eliminating hidden charges. Make a secure, quick and simple online car booking with us.

It may be you want to rent a car for someone else as a surprise gift or just need to make a reservation for an employee for a business tour. Whatever the reason behind it, in order to rent a car for anyone else you must be of legal age. Technically, if you are ready to pay for anyone else for any specific reason, then you can simply book a rental car. But, the car rental companies may verify your online reservation, so you have to confirm them on a priority basis. Below are some ideas that can make you an easy in car rental for others.
Book Online
Just go online, book the car using your own credit card and enter the details of the person for whom you want to book a rental car. Make sure, for whom you are going to book should know so that clearly. So that, The rental car could not be rejected unknowingly.
Separate Business Account
If your company is used to arrange business tours for your employees, you can set up your business account. For this, you can contact the car rental company directly.
Call The Rental Company
The best one idea is to call the rental company and discuss your concern. Every company has its own policies. You can contact the company and get an idea on how they can help you to book the car rental for someone else.
So, follow these ideas and get a car on rent for someone else, whether it is your family member or your friend. If you are looking for the car rental services in Toronto for your own or someone else, then reach Holiday Car Rental. We offer a comprehensive range of fleet and provide on an affordable rates.