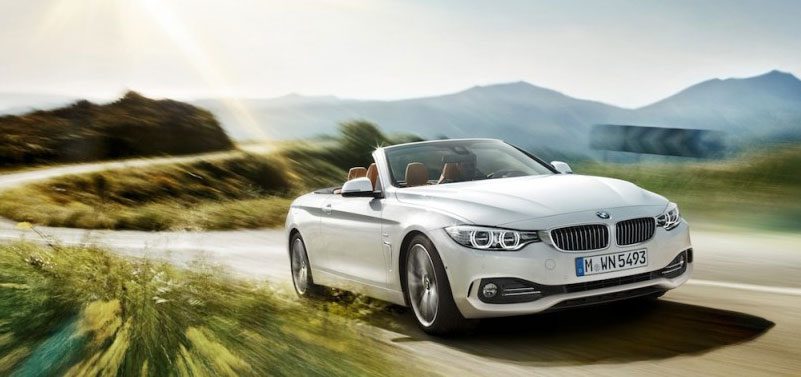 6 Things to Remember While Cruising in a Convertible
Very few things in life are as luxurious as cruising in a convertible on a nice sunny day. However, don't get deterred if you don't one. The most common way to experience the thrill of driving a convertible is by getting one from a car rental company.
But, driving a convertible has its own share of safety concerns. There is no roof upon your head to shield you from rain, dust, debris and even bird droppings. Therefore, following are some crucial things to remember when you are out there enjoying your rented convertible.
Keep Your Pet Safe – In case you are cruising along with a furry friend as your co-pilot, then you must make sure that they don't jump-off or fall from your moving vehicle. To ensure that, buy a portable pet carrier that keeps your pet inside and also prevents them from messing up your convertible's interior that you've just picked.
Park Your Car Wisely – Some people who have experience of riding such cars can swear on the fact that birds have the sickest sense of humour when it comes to convertibles. They have absolutely no appreciation for the pristine leather seats and interior. Therefore, avoid parking under trees, power lines, or spots where birds sit
Protect Your Eyes – Apart from the 'good-looks' quotient, wearing shades while driving a convertible is extremely practical. In fact, eye protection is important whenever you are driving a convertible rented from a car rental as your eyes stay exposed to external environment like the Sun, insects, debris and airborne dirt.
Always Buckle-Up – Leading rental agencies that offer 12 passenger van rentals say that accident in a convertible car have serious repercussions if the seat belt is missing. With no roof above your head to hold you inside, one can easily be thrown out of the vehicle in an accident. Hence, buckle-up whenever you drive a convertible.
Act Accordingly – A convertible's main appeal is its fun factor and this is most importantly the reason why people rent it from car rental However, unsafe driving practices in a convertible like standing up or climbing on the seats can have dire consequences. Hence, stay strict with your friends in case they try such a stunt.
Keep It Clean – While driving a convertible car, one must make sure that it is clean and void of any kind of litter. The wind blows against your face and also through your car's interior. So, get rid of anything that might be left out like a loose paper or clothing as it can blow out from the vehicle, collide with your face and distract you.
Before you set-out on a road trip in a convertible that you've rented from a car rental agency, always remember that in order to make the most out of your trip, it's always best to prevent your journey from getting spoiled. We, at Holiday Car & Truck Rental, have the largest fleet of vehicles that can be availed on rent. We have the largest fleet of well maintained and serviced cars.
Call us anytime to get a 'Quote' on your desired car.
Back To Home