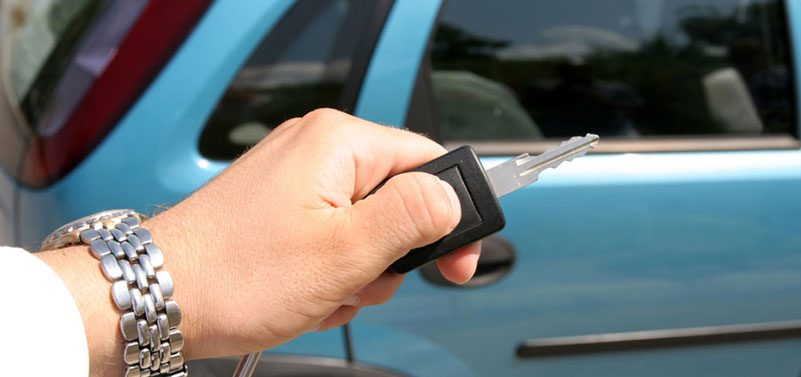 Car Rental Security Tips
Purchasing excess reduction can help with reducing the monetary stress associated with the cost you are accountable to pay in the event that your rental car is stolen. Unfortunately, excess reduction will not help with the inconvenience that such a situation can cause to your holiday plans.
Here is a list of simple yet helpful tips to reduce the temptation for thieves to steal your car rental.
Turn on Security Devices & Features
Make sure to ask the vehicle hire company about the security and anti-theft devices of your car rental. If required, ask the company to demonstrate how to appropriately turn on and use such features.
Lock Your Doors & Check Once Again!
Keyless devices have made it easier for us to lock and unlock our vehicles. But, when renting a car it may not be the same locking and unlocking features that you are use to with your own vehicle. Different cars have different settings, for instance, some keys use a single button to lock and unlock, others have two separate buttons for each action. Take some time to ensure you properly lock your vehicle.
Remember to lock your rental vehicle when not in use. Even when it is parked on private property or in garage, take the time to secure it.
Never Leave the Keys Inside The Car
No matter how quickly you are going to pay for fuel or run into the shops, it only takes few seconds for someone to steal your vehicle – especially when the keys are in the ignition. Make sure to lock your rental car and take the keys with you!
Parking Locations
Be aware of your surroundings and carefully choose where to park, especially when parking at night. Find a parking spot in a well-lit area to deter potential thieves.
Never Leave the Windows Open
Locking the doors but leaving the windows minimizes the security of your car rental. Leaving the windows open provides thieves an opportunity to use devices through the open window and unlock your car's door.
Lock Your Doors While Driving
Taking other facts into consideration, you can also help in minimizing individuals inappropriately accessing your vehicle while you are inside it. It is recommended to always lock your doors while driving. Locking your doors will minimize the opportunity for thieves to attempt a car-jacking.
Keep Valuables Out of Sight
While it is comfortable to leave your valuables in the car while you go shopping or visiting friends, they can be the items that attract the eye of a thief. Make sure to never leave money or any other valuables in your car or in sight. This is a crucial tip to keep in mind when holidaying as your car rental can be where you keep majority of your belongings.
Be vigilant and always stay security conscious. While it may be a little inconvenient to take such measures, it will make your holiday more enjoyable if you can avoid having your car rental stolen or broken into.
Holiday Car & Truck Rental Brampton offers a wide range of car rental services at lowest prices. Contact us to discuss your requirements.
Back To Home