Holiday Car Rental: Exploring the Benefits of a 9-12 Seater Mercedes Sprinter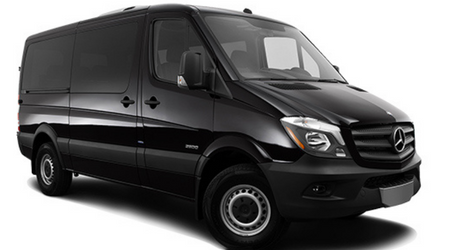 If you're planning a holiday with a large group of family or friends, one of the most important things to consider is transportation. You need a vehicle that can comfortably accommodate everyone and their luggage, while also being safe and reliable. That's where the 9-12 seater Mercedes Sprinter comes in.
At Holiday Car Rentals, we offer a wide range of vehicles, including the popular 9-12 seater Mercedes Sprinter. Here are some reasons why you should consider renting a Sprinter for your next holiday:
Comfort and Space
The Mercedes Sprinter is one of the most spacious vehicles on the market, with room for up to 12 people. It's perfect for large families, groups of friends, or even corporate events. Everyone can travel together, comfortably and without feeling cramped.
Safety
Safety is always a top priority, especially when you're transporting a large group of people. The Mercedes Sprinter comes equipped with a range of safety features, including anti-lock brakes, stability control, and airbags. It's regularly serviced and maintained, ensuring a safe and reliable ride.
Convenience
Renting a 9-12 seater Mercedes Sprinter is incredibly convenient. You don't need to worry about coordinating multiple vehicles or relying on public transportation. You can travel together, stick to your own schedule, and explore your holiday destination at your own pace.
Cost-effective
Renting a Mercedes Sprinter can also be a cost-effective option. You can split the cost of the rental and fuel among the group, making it much cheaper than everyone paying for their own transportation. Plus, you'll save money on parking fees and other travel expenses.
Versatility
The Mercedes Sprinter is a versatile vehicle, suitable for a wide range of activities. Whether you're planning a road trip, a camping adventure, or a weekend getaway, it can handle it all. It's also great for corporate events, airport transfers, and other group activities.
At Holiday Car Rentals, we pride ourselves on offering high-quality vehicles and excellent customer service. Our 9-12 seater Mercedes Sprinter is a popular choice for families, groups of friends, and corporate clients. Contact us today to book your rental and experience the comfort, safety, and convenience of the Mercedes Sprinter for yourself.
Back To Home