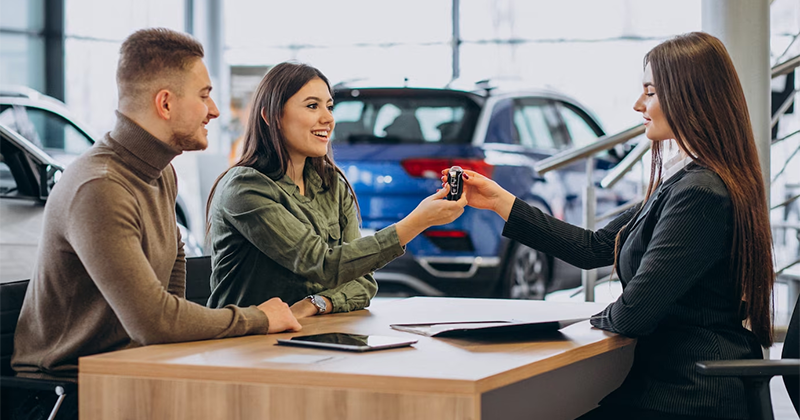 Last-Minute Car Rentals: Strategies for Finding and Booking on Short Notice
Life can be unpredictable, and sometimes, last-minute travel plans become a necessity. Whether it's a spontaneous weekend getaway or a sudden business trip, securing a rental car on short notice doesn't have to be a stressful experience. At Holiday Car Rentals, we're here to help you navigate the world of last-minute car rentals quickly and confidently. This blog shares expert strategies for finding and booking last-minute car rentals, ensuring your travel plans remain flexible and convenient.
Use Online Booking Platforms: Online booking platforms like Holiday Car Rentals are a fantastic resource for last-minute car rentals. They allow you to compare prices, browse vehicle options, and make reservations quickly. Remember to filter results for immediate availability.
Call Local Car Rental Agencies: Local car rental agencies often have more flexibility regarding last-minute reservations. Call them to inquire about available vehicles and any special deals they might offer on short-notice bookings.
Be Flexible with Vehicle Choice: Last-minute rentals might limit your vehicle options, so be prepared to choose from what's available. Being flexible with the type of vehicle and features you need can increase your chances of securing a rental quickly.
Consider Off-Airport Locations: Airport car rental locations can be busier and have limited last-minute availability. Consider renting from off-airport locations, which may have more availability and fewer crowds.
Utilize Mobile Apps: Many car rental companies offer mobile apps that allow you to make last-minute bookings on the go. Download these apps for quick access to inventory and easy reservation.
Check for Special Deals: Some car rental companies offer last-minute deals and promotions for vehicles about to be returned to their fleet. Keep an eye out for such offers to save money.
Be Prepared with Documentation: Having your driver's license, payment method, and any necessary identification ready can expedite the rental process when booking on short notice.
Verify Insurance Coverage: Before booking a last-minute car rental, check your existing insurance coverage to ensure you're adequately protected. You might only have time to review some insurance options at the rental counter.
Read Reviews and Ratings: Even when booking quickly, take a moment to read reviews and ratings of the car rental agency you're considering. It helps ensure you're choosing a reputable and reliable provider.
Stay in Contact: If you book a last-minute rental, make sure you stay in contact with the car rental agency. Confirm your reservation details and pickup time to ensure everything is understood.
Conclusion
Last-minute travel doesn't have to come with the headache of securing transportation. With the right strategies and tips, you can find and book a car rental on short notice, ensuring your travel plans remain flexible and stress-free. At Holiday Car Rentals, we're here to help make your last-minute travel experience smooth and convenient.
So, the next time adventure calls or business beckons on short notice, remember these strategies for booking last-minute car rentals. Your journey can be just as enjoyable and hassle-free, even when time is of the essence.
Back To Home