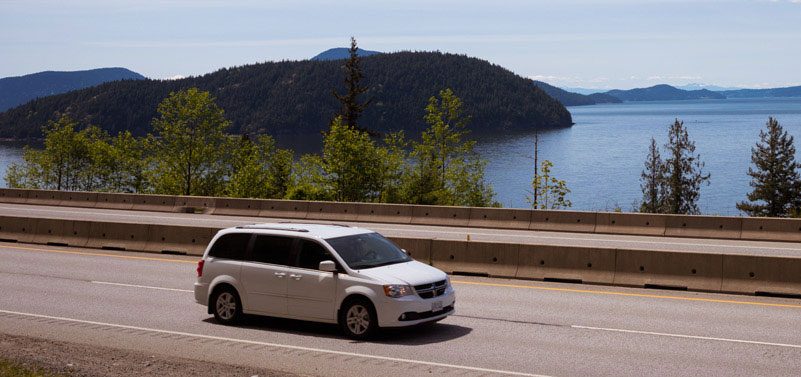 Top 5 Road Trips Every Canadian Should Make
The holiday season is gearing up and you obviously don't want to spend this time sitting at home. So, probably the best thing to do is hire a car and go out to visit a new place. Confused about a possible destination? Don't worry, we have got you covered. Following is a list of top 5 road trips that you can make in Canada.
Vancouver to Tofino – This is one trip that is worth travelling across Canada. You can head to the Horseshoe Bay to take a ferry to Nanaimo where you hit the Pacific Rim Highway for a windy and gorgeous drive that boasts a splendid view consisting of mountains, coast and lakes. After reaching Tofino, Canada's surfing capital, you can then visit the world-famous Chesterman Beach while enjoying other attractions like whale-watching, fishing, hiking and a lot more.
Calgary to Lake Louise – This is actually a four day trip which begins with a visit to the very famous Calgary Stampede in Calgary. Then, on the way to Lake Louise, you can make a stopover at the Columbia Icefield for enjoying a quick snowmobile tour. After reaching Lake Louise you can enjoy a stroll around the stunning lake. The sight of crystal-blue water along with peace and birds chirping on the trees will definitely have a soothing effect on your nerves.
The Cabot Trail – If you are an avid golf player, then the Cabot Trail is the most ideal destination and road trip for you. Apart from six top class golf courses, the Cabot Trail on Cape Breton Island allows you to swim, fish, hike, kayak, scuba dive, go on a horseback ride and do a lot more. No wonder this place was ranked #1 among all island destinations in US and Canada by Travel + Leisure magazine.
Eastern Townships – A hour and a half drive to North Hatley, east of Montreal is one of the most luxurious getaways for all couples residing in the Eastern Townships. From Jacuzzi, Champagne, water view to a Gourmet Resto, you just name it. Along the way are these little stands where one can buy locally produced raspberries, corns, apples and even maple syrup.  You can even pick apples from their orchards and buy their famous brick of blue cheese.
Stratford – A short and scenic drive from Toronto, Stratford makes up for a great one day trip or maybe even weekend getaway. This charming small town is famous for its historic inns and a river that is perfect for a stroll or picnic. However, the most energetic and jubilant time in Stratford is during their famed theatre festival. The Stratford Festival should definitely be on the list of theatre enthusiasts. Apart from that, their annual Stratford Summer Music Festival that features songs from all kinds of music genres. Stratford is also home to some world-class restaurants, wine and coffee bars, ice-cream parlours and chocolate emporiums.
With so many beautiful and refreshing places in Canada, choosing the perfect one for a perfect weekend shouldn't be a tough decision. All you need is company of your loved ones and a reliable ride that can take you there.
We, at Holiday Car Rental, provide cars on rent. Our cars are well maintained and our services are budget friendly without any hidden costs. Contact us anytime to book your ride.
Back To Home